Posted by marykidney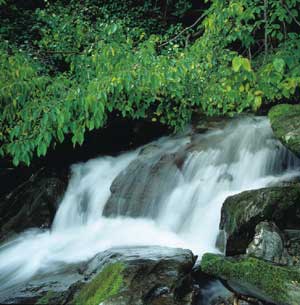 Living Water or Leaky Cisterns
Jeremiah 2:13 – "My people have committed two sins; They have forsaken me, the spring of living water, and have dug their own cisterns, broken cisterns that cannot hold water."
A cistern is an artificial reservoir or underground tank for collecting and storing rainwater. It was used as a visual image to God's people to ask them to look at their lives. I look in my own life at how easy it is to turn to many things for stability, for peace, comfort or happiness – except the Living God. I can cling to transitory things, activities, other people, work, alcohol, online activity or games, even my own self-effort of good works to try to make me feel better, buoyed, right or happy.
God calls me out with this image, calls this way of living as building a leaky cistern – it'll always run out, the water may grow foul. Seeking Him is where I will find what I am looking for despite my circumstances and surroundings.
 I can visualize ways I do build my own cisterns instead of going to drink from a sparkling spring that never stops – the living water that God promises. I can get a quick "fix" off temporary things, but then need to continually find a new fix as the hoped for peace dissolves and I am still left wanting. All the while God waits patiently and mercifully for me to realize the riches He is offering, a relationship with Him made possible through the cross of Christ. I do not need to come to Him all fixed and clean because I am not. Jesus died for us while were yet sinners and says "I'll never turn away the one who comes to me." Again, we do not come to Him when we are clean – we come to Him because we are not  – so that He can do for us what we cannot do for ourselves.
Isaiah 61:1-2 is one of the most poignant verses in the Bible to me. It wraps up the message and mission of a loving God. It is used in both the Old and New Testament, once by the prophet Isaiah and then repeated by Jesus in the New. Isaiah prophecies the work of the coming Messiah. "The Spirit of the Sovereign Lord is on me, because the LORD has anointed me to preach good news to the poor. He has sent me to bind up the brokenhearted, to proclaim freedom for the captives and release from darkness for the prisoners, to proclaim the year of the Lord's favor and the day of vengeance of our God." Jesus spoke the very same words, quoting the prophet when he was in his home town of Nazareth. He was invited to speak at the synagogue there as he was considered a rabbi in the land. He asked for the scroll of Isaiah to be brought to Him, opened it, read this passage and sat down. The eyes of everyone were on Him and He said, "Today this scripture has been fulfilled in your hearing."
Many were amazed, some angered and some drove Him out of town. Startlingly significant is what he left out from this passage before He sat down. What was not said is what said the very most. The last pharse, "the day of vengeance" was not spoken. Jesus was here not to judge, not at this time. That would be in the future. His entrance into history marked the age of grace, of favor.
In God's grand timeline, we are now in the time of the Lord's favor, the time of grace that is offered to all who will believe and receive. The God of the universe, the maker of heaven and earth is faithful to His promise from the beginning of time to send His Son to make a way for us to come to Him and be restored, forgiven, blessed with things that can never be taken from us. The time of the Lord's favor is this time, today. It will not always be, but it is now. What a thing to be thankful for.
---