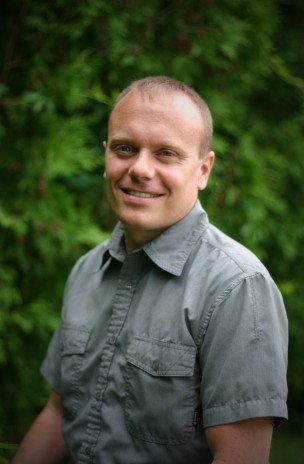 My wife Jackie and I made our way to West Bend in 2001 a week after I graduated college. We've made West Bend our home ever since. We have 5 children:  Caden (14), Cael (13), Liam (10), Eva (8), and Eden (6).
Although I was raised in the church, college was the time that God became the central focus of my life.  In 1999 while I attended the Milwaukee School of Engineering, I met a few guys in college that talked about Jesus as if he was actually a real person and a real God.  My beliefs were challenged and it caused me to question if I believed in the Jesus that the bible spoke about.  After months of wrestling with the truth of Scripture and the person of Jesus, I decided to put my faith in Jesus as Lord and Savior.  After years of following Jesus, I realize often that I need Him and always will.
After experiencing the amazing grace of God in my life, I've had a desire to see others do the same.  This desire has grown over the years.  I believe anyone that sees Jesus as he really is will be drawn to Him and put their faith in Him.  Not because of anything any man or woman does, but because Jesus is a great treasure.
---