Pastor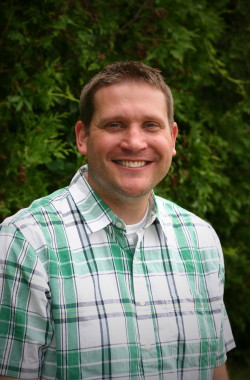 My name is Scott Schampers and I am one of the founding pastors of Bend City Church.  My wife Sarah and I both grew up in the West Bend area and are excited to be a part of what God is doing right here in our home town.  We've been married since 2001 and have been blessed with two beautiful children.  Our daughter Kaylee Grace was born in 2009 and our son Judah Faithful in 2012.
Sarah and I met each other at our high school youth group and we soon became very good friends.   During our years of "just being friends" I started serving as worship leader and associate youth pastor for our church and Sarah helped serve in the youth ministry.  Those were incredible years of individual growth for both Sarah and me as we learned to put the Lord first.  A few years later after Sarah came home from a one year mission trip to Romania (but really after I wisened up) I pursued more than just a friendship with this incredibly Godly and kind-hearted woman.  Thankfully she said "yes" ... Continue Reading.
Pastor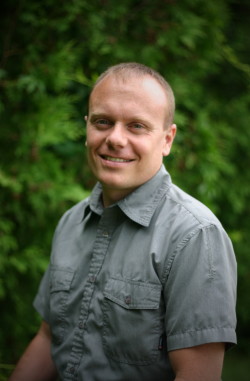 My wife Jackie and I made our way to West Bend in 2001 a week after I graduated college. We've made West Bend our home ever since. We have 5 children:  Caden (14), Cael (13), Liam (10), Eva (8), and Eden (6).
Although I was raised in the church, college was the time that God became the central focus of my life.  In 1999 while I attended the Milwaukee School of Engineering, I met a few guys in college that talked about Jesus as if he was actually a real person and a real God.  My beliefs were challenged and it caused me to question if I believed in the Jesus that the bible spoke about.  After months of wrestling with the truth of Scripture and the person of Jesus, I decided to put my faith in Jesus as Lord and Savior.  After years of following Jesus, I realize often that I need Him and always will.
After experiencing the amazing grace of God in my life, I've had a desire to see others do the same.  This desire has ... Continue Reading.