February 26, 2013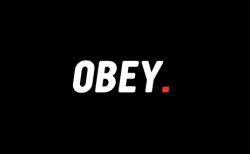 Disciples Obey
Mat 28:19-20 NIV – 19 Therefore go and make disciples of all nations, baptizing them in the name of the Father and of the Son and of the Holy Spirit, 20 and teaching them to obey everything I have commanded you. And surely I am with you always, to the very end of the age." [emphasis mine]
Read the verse again slowly if it's never occurred to you before that the type of disciples Jesus wants are those that learn to obey.  Those who have no interest in obeying Jesus are not His disciples.  Obedience is essential, but what type of obedience is the Lord looking for?  Here are a few thoughts.
Obedience From Faith
Rom 1:5 ESV – 5 through whom we have received grace and apostleship to bring about the obedience of faith for the sake of his name among all the nations, [emphasis mine]
Paul's mission was to call people to obedience.  But not just obedience.  Obedience by itself can be very dangerous because it can puff oneself up into self-righteousness.  "I thank you God ... Continue Reading.
Page 4 of 7