August 19, 2013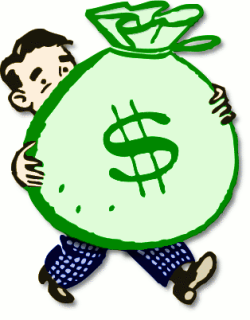 1)  Your Heart Follows Your Treasure
Matthew 6:21
For where your treasure is, there your heart will be also.
2)  Helps Prevent Serving Money
Matthew 6:24
"No one can serve two masters, for either he will hate the one and love the other, or he will be devoted to the one and despise the other. You cannot serve God and money."
3)  You'll Reap What You Sow
2 Corinthians 9:6-7
The point is this: whoever sows sparingly will also reap sparingly, and whoever sows bountifully will also reap bountifully. Each one must give as he has decided in his heart, not reluctantly or under compulsion, for God loves a cheerful giver.
4)  Proves A Desire to Do Good is Genuine
2 Cor 8:1-2, 8
We want you to know, brothers, about the grace of God that has been given among the churches of Macedonia, for in a severe test of affliction, their abundance of joy and their extreme poverty have overflowed in a wealth of ... Continue Reading.
Page 3 of 7