May 3, 2014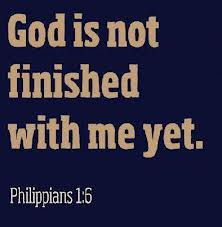 If we are honest with ourselves, we all have areas where we want to see change.
Fill in this blank.  I want to be more ______ (patient, kind, bold, loving, compassionate…) or a better _______ (husband, father, wife, worker….)
Will I ever get there? How do I get there?  Where will the change come from? Do these questions sound familiar?  They do if you are anything like me.
If you are like me and you want to see change, here are 2 truths found in God's Word that should encourage:
 God Is Love, Love Hopes All Things
1 John 4:8 God is love.
1 Corinthians 13:7 7 Love bears all things, believes all things, hopes all things, endures all things.
We cannot say that "God hopes all things" (1 Cor 13:7) in the same way that we would hope about future events.  After all, He knows the future as well as the past.  But, God is a loving Father that "pulls for" his children just like a good human father wants to see his children thrive and advance in ... Continue Reading.
Page 1 of 3