January 15, 2015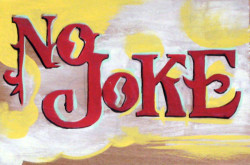 Hey guys,
My Bible reading plan has me reading through both Amos and Revelation at the same time.  These books of the Bible are no joke about a God who is no joke.  Both books prophecy the harsh destruction of the ungodly, and both books are at times hard to read.
As I was reading I began to wonder how many people want to view God with one eye closed.  They embrace the kindness of God, but not the severity.  They love grace, but neglect godliness.
I encourage you to begin to view God with both eyes wide open.  View God as God has presented Himself in the Bible.  Take in both the harsh and the gentle.  Embrace everything scripture reveals about the One who made us.  At times it will be hard to synthesize the two apparently opposing displays of God, but work through it, wrestle through it.  In the end it will help build a depth and paint a more accurate picture of who God actually is.
As one person said, "God created us in His image and we are ever prone to return the favor". ... Continue Reading.
January 14, 2015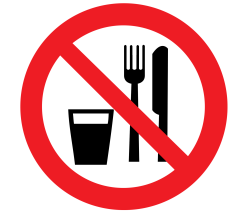 Each February we call the church to pray and fast for God's direction.  We hope that you will consider fasting with us this year on Wednesdays throughout the month of February.  Some people fast the entire day, some only until dinner, and some fast just one meal.  The point isn't the quantity of food that you aren't eating, the point is to seek the Lord.
Last year Shane put together an excellent post about fasting that addresses common questions about fasting.   I am reposting an excerpt from his original post below.
Fasting- What is It?
Fasting is the abstaining of some good thing (most often food and/or drink) for a time period in order to devote oneself to God.  Fasting is often combined with times of prayer as a way to devote oneself to God.
Fasting – In the Bible
In the Old Testament, fasting was often done as a group of people realized they needed to seek God's will for their life or the lives of their community.  Since most of the Old Testament centers around
... Continue Reading.