October 9, 2014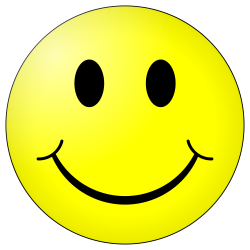 YES, ABSOLUTELY, 100% GUARANTEED, NO DOUBT ABOUT IT, God wants us to be happy!
We all know happiness when we feel it, but where does happiness come from?  What makes a person happy?  What makes you happy?  Does it come from being able to do whatever you want to do whenever you want to do it?  Some people must think so because oftentimes when a person says, "Doesn't God want me to be happy?!?!" what they really mean is "Doesn't God want me to do whatever I want to do regardless of how it affects others or the Lord".
I have two children, ages five and two.  I want my children to be happy.  We goof around a lot at our house – we wrestle, talk with funny voices, have glow in the dark dance parties (yes, I did just say that), and run around.  I love hearing my kids laugh and I love working toward my children's happiness.  I consider it an absolute must for parents to work toward their children's happiness, but working ... Continue Reading.