April 17, 2014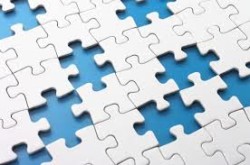 Partnership is something that has to be cultivated.  It doesn't happen automatically.  Cultivating partnership takes teaching, commitment, and much like cultivating a garden, sometimes takes pulling weeds.  By weeds, I mean those bad attitudes that can crop up in our hearts.  Bad attitudes have the ability to choke the life right out of partnership and 1Corinthians 12 mentions two of these attitudes that need to be pulled.
Threatening Attitude 1: "I don't have anything useful to offer the body"
Christ gives different gifts to different believers according to His will for the good of the entire body.  In fact one of the blessings that comes from being part of the body of Christ is the unity and fellowship that can happen within a group of very different people.  But differences of gifts and talents can also cause insecurity to rear up so that people doubt their usefulness when they compare themselves to others.  Some people, when they look at themselves, only see the things that they AREN'T.  "I don't play an instrument", "I'm not good at speaking in public", "I ... Continue Reading.