August 28, 2013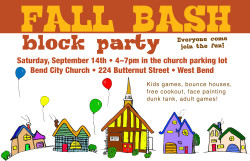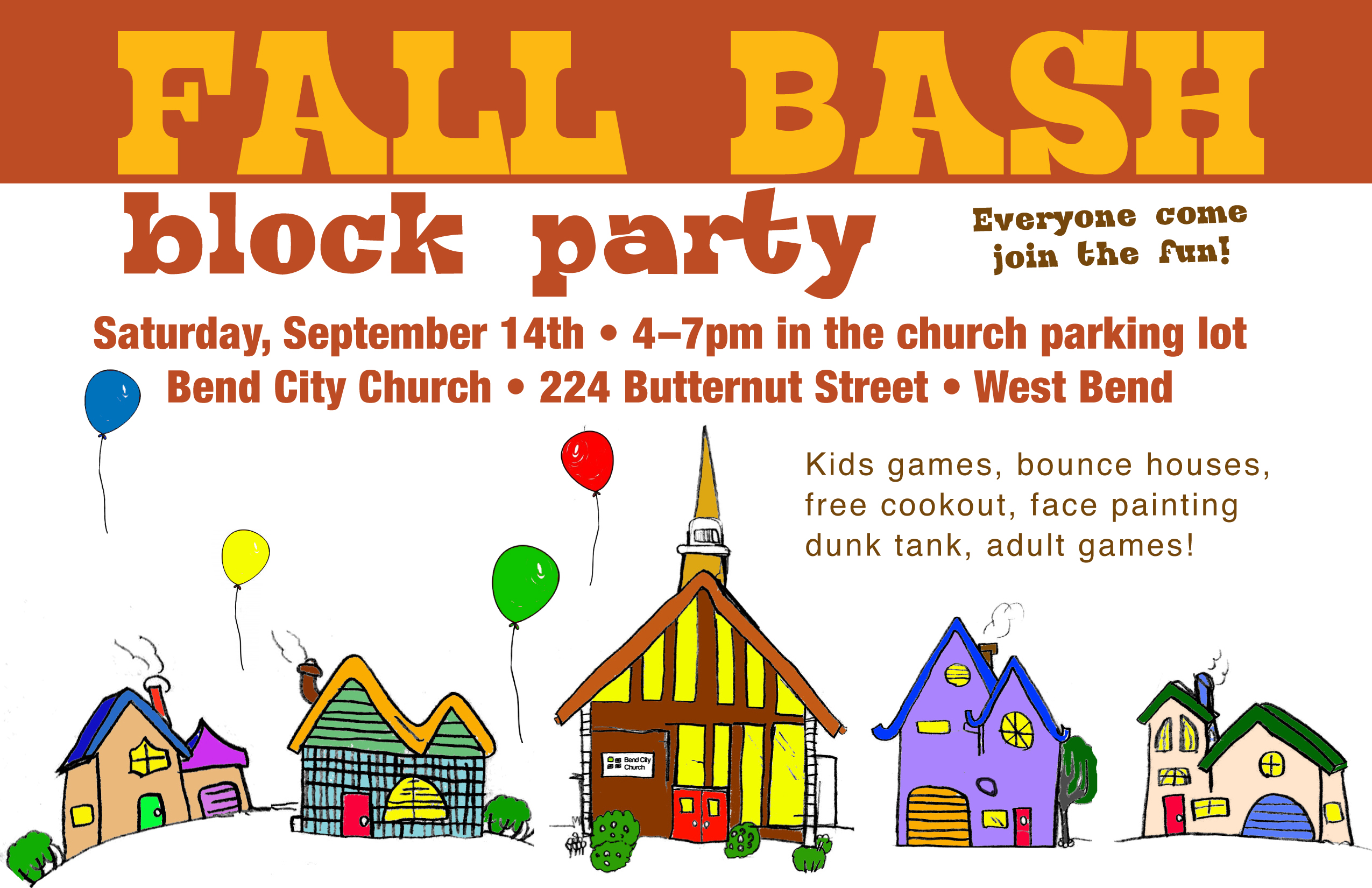 The only thing on the agenda is to have a great time….
When and Where:
Saturday, September 14th from 4pm to 7pm we will be holding a "fall bash" in the Bend City parking lot located at: 224 Butternut St, West Bend, WI 53095
What's involved:
kids crafts bounce house face painting games dunk tank FREE COOKOUT provided by Bend City Church.
Who's involved:
anybody and everybody (Yes, you are invited if you are reading this and know absolutely no one from Bend City)
This is a low-pressure event…you will not be pressured to sign-up for anything!  We want you to come to have a great time.  If you have kids, there will be plenty for them to do also.  This will be a great opportunity to hang out, enjoy conversation, let the kids have a lot of fun, and eat some great food.  Please join us!
August 19, 2013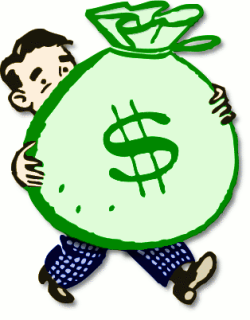 1)  Your Heart Follows Your Treasure
Matthew 6:21
For where your treasure is, there your heart will be also.
2)  Helps Prevent Serving Money
Matthew 6:24
"No one can serve two masters, for either he will hate the one and love the other, or he will be devoted to the one and despise the other. You cannot serve God and money."
3)  You'll Reap What You Sow
2 Corinthians 9:6-7
The point is this: whoever sows sparingly will also reap sparingly, and whoever sows bountifully will also reap bountifully. Each one must give as he has decided in his heart, not reluctantly or under compulsion, for God loves a cheerful giver.
4)  Proves A Desire to Do Good is Genuine
2 Cor 8:1-2, 8
We want you to know, brothers, about the grace of God that has been given among the churches of Macedonia, for in a severe test of affliction, their abundance of joy and their extreme poverty have overflowed in a wealth of ... Continue Reading.