June 23, 2013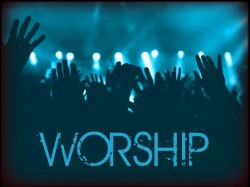 If you are a Christian, there was likely a time when you first realized that knowing Jesus should change how you live.  Jesus, after all, doesn't just call us to believe in Him for the forgiveness of sins but also to follow Him in obedience.  You can't have one without the other.  He must be both Savior and Lord.
So, when that moment came, it is likely the life lived to that point was lived without regard to Jesus' commands and desires. Bottom line…things needed to change.
The sequence of events usually goes like this.  Someone does not believe that they were guilty of sin and needed saving from anything.  Thus, this person has no desire of follow a God that they do not believe in.  This person gives no thought of what God would want as they go about in day-to-day decision-making.
Then, that person comes to realize that they are a sinner in need of God's grace and that Jesus is the only possible Savior.  They put their faith and trust in Jesus Christ and are forgiven of ... Continue Reading.
June 11, 2013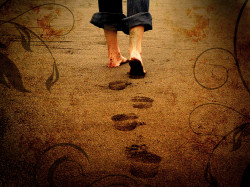 Matthew 28:19-20 ESV – Go therefore and make disciples of all nations, baptizing them in the name of the Father and of the Son and of the Holy Spirit, teaching them to observe all that I have commanded you. And behold, I am with you always, to the end of the age."
Jesus commissioned us to go; to go on His mission, and to go with Him.
Jesus told us to go, but didn't mention a place.  The place wasn't the point. Christ's great commission is bigger than a place – He's calling us to a purpose.  It is the equivalent of "Let's Go" after the huddle – what's really being said is "let's go win".  It means 'go', 'do', 'represent', 'act', 'carry-out', and "let's get moving".  Places are incidental to purpose because purpose always propels you forward in some way.  You can't get a hold of a grand purpose without it propelling you forward in a grand way.  And you can't be propelled forward in a grand way without it transforming even your every day places into grand places.