March 22, 2013

2000 years ago Jesus walked the earth.  He lived and then he died.  But… he also rose again.  Jesus did in three days what no man would ever be able to accomplish.  Easter is the celebration of this most central part of all of Christianity – that Jesus conquered death.  His resurrection was, without exaggeration, the most victorious feat ever accomplished among humanity.
We want to invite you to come join us Sunday March 31st as we celebrate Christ's resurrection and the impact of his resurrection on our daily lives.  Please join us at 9:30am at 224 Butternut St in West Bend.  Hope to see you there!
Location: 224 Butternut St, West Bend Time: 9:30 Date: Sunday March 31st
March 5, 2013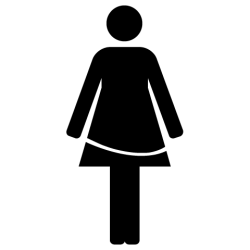 Hey guys,
This is a complement to my message this past Sunday – "God's Design: Male and Female".  I think that I could have done a better job explaining how I arrived at the essence of femininity.   I said that the essence of femininity in a woman is to accept (or know) her identity.
This is what I would like to add to help better connect the dots.
In Genesis 2:18 God said "I will make a helper 'fit' for him" – ESV.  The word that is translated as "fit" in ESV is translated as "suitable" in New American Standard.  God said He would make a suitable helper.  When Eve was presented to Adam a few verses later it was evident that she was suitable (or fit for what God called her too).  Adam said,
This at last is bone of my bones and flesh of my flesh she shall be called Woman, because she was taken out of Man
This section of scripture (Genesis 2:23) is actually poetry.  David Pawson points out that ... Continue Reading.