February 28, 2013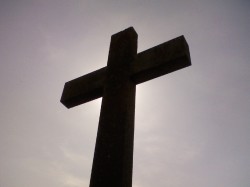 Luk 9:23-24 ESV – 23 And he said to all, "If anyone would come after me, let him deny himself and take up his cross daily and follow me. 24 For whoever would save his life will lose it, but whoever loses his life for my sake will save it.
Discipleship is costly.  Jesus made it clear just how costly in statements like, "If anyone comes to me and does not hate his own father and mother and wife and children and brothers and sisters, yes, and even his own life, he cannot be my disciple." (Luke 14:26); and a couple verses later He said "So therefore, any one of you who does not renounce all that he has cannot be my disciple" (Luke 14:33) [emphasis mine].
These are not easy statements.  Some would say that there must be two tiers to Christianity – the believer and the disciple.  The first tier believes and is saved and the other tier (the black belt Christian) goes on to higher forms of Christianity.  But Jesus didn't reserve these comments for those that ... Continue Reading.