December 30, 2012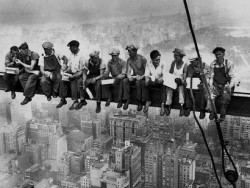 Matthew 9:36-38
36 When he saw the crowds, he had compassion for them, because they were harassed and helpless, like sheep without a shepherd. 37 Then he said to his disciples,"The harvest is plentiful, but the laborers are few; 38 therefore pray earnestly to the Lord of the harvest to send out laborers into his harvest."
Over 2,000 years ago, Jesus was traveling through all the cities and villages around Jerusalem and he noticed that there were many, many people that were confused on what God was like, what it meant to follow God, and who the people could look to for help in the midst of a broken world.  The spiritual leaders of the day had become more interested in sideline issues, whether it was meticulous law keeping or status within the nation of Israel, than the huge, glaring needs right in front of them.  The people needed help, Jesus had compassion, and Jesus called for workers.  Here we are exiting 2012 and entering 2013, and the conditions (although culturally different) are the same.  People are still harassed and still needing help.
Who will help?
If you are reading this, ... Continue Reading.
December 3, 2012
When I was young(er) and had fewer children, I came across these verses:
1 Thessalonians 2:11-12 (NIV84)
11 For you know that we dealt with each of you as a father deals with his own children,12 encouraging, comforting and urging you to live lives worthy of God, who calls you into his kingdom and glory.
Paul here is writing to the church in Thessalonica about how he loved them and dealt with them as a father would his own children.  Although the point of the verse is that Paul dealt with his non-relative church family as if they were blood family, I was struck with HOW Paul explained a father's actions should be toward his children.  I took it as a verse to model how I should deal with my own children.  I come back to it often:
Encouraging:  This may be a no-brainer in theory, but it is way more difficult in practice.  A father should be quick to encourage his children and definitely quicker to encourage than discourage.  I need to be reminded of this often.
Comforting:  Godly comfort must find its ... Continue Reading.