September 18, 2012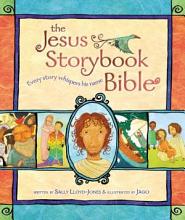 This one is for the parents.  If you are looking for a great, simple storybook  that takes bible stories and explains how Jesus is the fulfillment of each one, then this is the book for you!  Truth be told, I've found this book to be very encouraging for myself as I've read it to my children.  In fact, we break it out periodically and it keeps their attention and draws it to Jesus each and every time.
September 18, 2012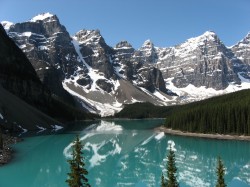 As a follow-up to my message on Sunday, I wanted to point out a few verses in Philippians that should give Christians great confidence in their future.  Specifically, a future that should involve growing in obedience to God and in love for others.  The scriptures and a brief explanation:
Philippians 1:6
And I am sure of this, that he who began a good work in you will bring it to completion at the day of Jesus Christ.
There are many analogies or descriptions that are used in the bible for the Christian faith.  Here, Paul says a "good work" has been started in us by none other than the creator of our souls……and the universe.  Recently, I had the opportunity to travel to Colorado to spend some time visiting friends and taking in the sites.  I was in awe of the immense power of God in forming and controlling the universe.
Psalm 97:5 The mountains melt like wax before the LORD, before the Lord of all the earth.
This very same God who has formed the greatest sites we will ever ... Continue Reading.