April 25, 2012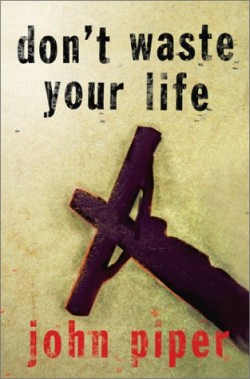 If you want to be challenged in your thinking and life direction, read this book!
John Piper's preaching and books have changed the way I viewed God drastically.  If I had to describe te result of listening to hours of Piper preach and reaching his books, it would be that my view of God has gotten much larger and the view of His grace has become much sweeter.
The book most influential in the church today from Piper is likely not this one, but Desiring God which was published over 25 years ago.
Find all of his teachings and books at www.desiringgod.org
April 25, 2012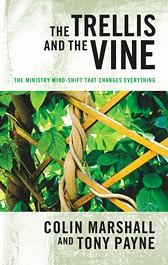 The subtitle of the book is "The Ministry Mind-Shift that Changes Everything".  The mind shift the authors talk about is a shift from having only a select few church members doing the work of ministry such as training others, sharing faith, preaching, etc. to having each church member play a role in the mission of the church.  Colin Marshall and Tony Payne do a great job of tackling both the overall mind set change and then hitting the very practical areas where each Christian can be reaching out to others in the church or others in their area of influence.
This is a book we have elected to use as a training tool for our leaders and up and coming leaders.  When I first read the book, I felt as though it would be a useful tool for years to coming.  No need to re-invent the wheel and have to write a book on ministry when this one hits the goal on so many points.
April 25, 2012

Luke 21:34-36
34 "But watch yourselves lest your hearts be weighed down with dissipation and drunkenness and cares of this life, and that day come upon you suddenly like a trap. 35 For it will come upon all who dwell on the face of the whole earth. 36 But stay awake at all times, praying that you may have strength to escape all these things that are going to take place, and to stand before the Son of Man."
A universal experience for all people is the day in and day out cycle of life that brings highs and lows.  This day in and day out cycle of "life" has the potential to distract us from the main point of life.  The main point being that Jesus is real, He is alive, He is working in the world now from His Father's side, and will one day return in judgment.
In Luke chapter 21, Jesus is speaking about the coming destruction of the temple in Jerusalem which took place in 70AD and His second coming to earth which has yet to come.  These are really, really big events!  Huge events!  And yet, Jesus knows ... Continue Reading.